Insights-X is a permanent fixture in the stationery sector. It is a trade fair for the so-called stationery sector. And therefore also for fountain pens and papers. Here is a brief review of this trade show.
Insights-X has been held in Nuremberg since 2015. A trade fair for paper, office supplies and stationery, or PBS for short. So something that is very interesting to me. Because here some manufacturers exhibit, which one knows from the everyday life.
I have looked at the fair and give you here a small review and insight into a few manufacturers.
Only a few, because the fair itself is of course much larger than I can depict it here. And I would like to, because not all suppliers are so interesting for fans of fountain pens.
But the fair is not made for fountain pens. It's for the entire sector. For the manufacturers, so that you can show your products, and for retailers, who can thus see the products, get to know novelties and of course also order.
From all areas of the PBS. So you can find here quite a few suppliers of bags and backpacks. Suppliers of brushes, calendars and much more. So everything you can find in a stationery store.
But a little overview:
Hempa
The company Hempa was represented with a small booth. Small, because the company is still young. But produces an interesting product. Paper made from hemp. This is not a new process, on the contrary. It is old. However, it has not yet caught on. Yet paper made from hemp fibers has distinct advantages over paper made from wood fibers. This is because the fibers are longer. And thus also usable for more recycling processes. The overall yield is also probably higher.
But all that is one aspect, of course. How does hemp paper write? I had tested it briefly, and the first impression is good. Shall I test it in more detail? Feel free to write a comment.
Hamelin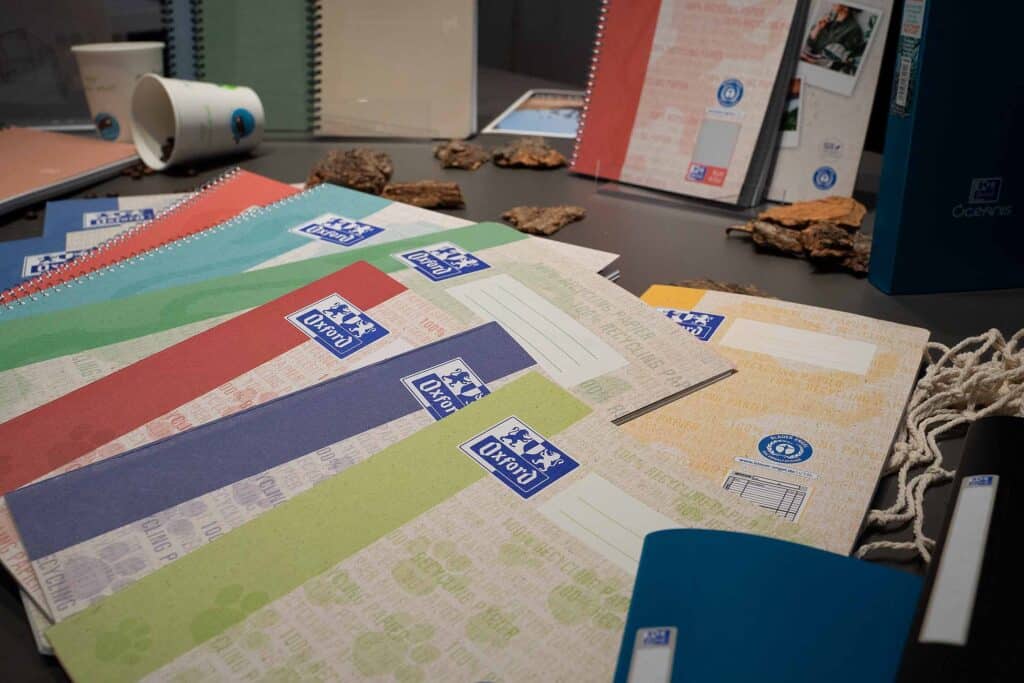 The company Hamelin was also represented. A company whose name you may not know, but the products. Hamelin is the company behind the Oxford brand. And Oxford brand notebooks and notebooks are definitely a good choice for fountain pen writers. And there are even note sticky notes made from the paper, which can thus be used with fountain pens. Study cards are also available here. By the way, I had already shown the products here on the web.
At the fair, the Colibri system for binding books was also shown. And not just ready-made cases, but exactly adapted to the respective book.
Pelikan
Also the company Pelikan was present with their assortment. At least a part of it. And they also had fountain pens. Starting with the fountain pens for learning to write up to the very expensive ones.
But what interested me most was the novelty I had heard about in advance: the Ineo.
The Ineo has already been on the market for a moment as a ballpoint pen. But it now also comes as a fountain pen. Here you could see the models. Very chic, in my opinion.
ONLINE
Also ONLINE was represented and showed their products. And there are quite a lot of them. From the simple pens for students to the expensive fountain pens.
And of course there were also novelties to admire. Of particular interest to us was the new "Black Cigar", a fountain pen in the classic shape of a cigar.
What I also found very interesting is the series "Black is colorful enough". Now no pens, but notebooks, pencil cases and more. Of course kept in black with the saying applied in black. Black on black, that fits with this saying.
Exacompta Clairefontaine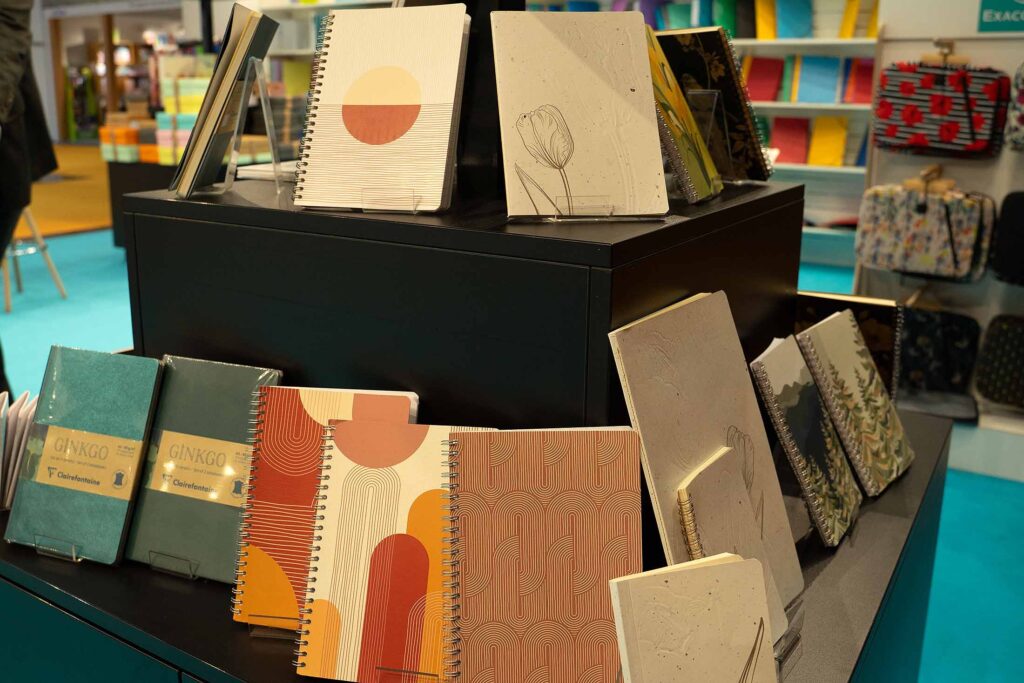 Many people know this company. Especially their brands "Rhodia" and "Clairfontaine" are well known in fountain pen circles. Because the paper is generally very good to use with fountain pens.
And the stand is a real delight for all those who love notebooks and other paper products. Apart from that, of course, one could find quite a few of the other products of this company, which serve almost the entire PBS sector.
Cresco
The company Cresco also had a small stand. This is a manufacturer of stationery from Poland. Here was a large selection of pens from their program. Among them also some fountain pens. Visually, some of them appealed to me. However, I had not yet tested any of them.
Pentel
Pentel was also represented here. The assortment of pens does not include fountain pens, unfortunately, but still, for any fan of stationery this company is wonderful to visit.
Last but not least
Last but not least, there was of course an offer from the fair itself. In a photo booth, visitors could have their photo taken free of charge. A souvenir of your visit to the fair. And the entire photo booth was white, pens to paint and write on were on display. So of course the Booth was decorated with lots of writing. Of course, I also immortalized myself.
But even more interesting might be the area where a few decorations were present. As a presentation idea. How you can also present such goods and arouse emotions.
Video
There is also a video review of this fountain pen on YouTube from me in the channel. Just have a look.
Likes and subscriptions are appreciated 😉 .